Take the Pledge.
Just click this pledge button to start
Gardens are havens for wildlife–even at the end of the growing season. Overgrown grassy reeds, dried flower stalks, and shrubby fruit-filled branches provide food, cover, and protection in the fall and winter for animals big and small. Take our Pledge to be a Lazy Gardener and join thousands of other gardeners who vow to not clean-up their gardens until spring 2018.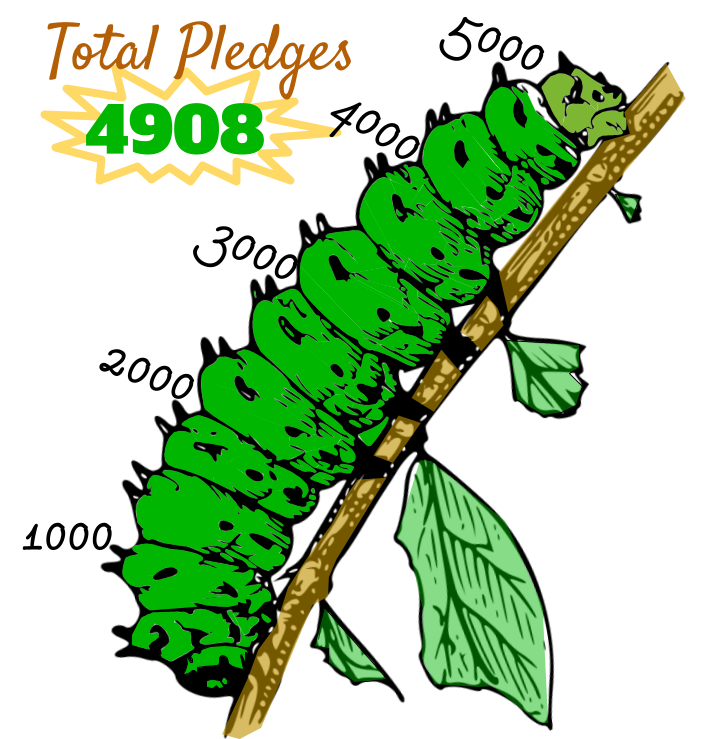 How To Encourage A Messy Garden



Leave your leaves on the property




Allow the gorgeous dried flower heads to stay standing in your garden




Let the grass grow tall and seed




Build a brush pile with fallen branches instead of removing them




Forget the chemicals




Leave snags on your property




Delay garden clean-up until spring, after several 50℉ (10℃) days allowing overwintering pollinators to move on
Did you know….
Vital pollinators, such as native bees, may overwinter in your messy garden. Cellophane bees (Colletes inaequalis), will create burrows in the ground to reproduce and ride-out the cold winter months. Learn more…
Spiders, reptiles, amphibians, rodents, and 96% of all terrestrial birds depend on insects for food (Doug Tallamy); and, an overgrown end of the season garden is great habitat for insects meals. Learn More…
There are around 12,000 different kinds of moths and 865 butterfly species in North America. Many of these lepidoptera such as the mourning cloak (Nymphalis antiopa) may take refuge in your messy garden overwinter. Learn more…
Several native shrubs and trees produce carbohydrate-fat-fiber-rich fruits that small mammals and especially, birds rely on in the fall and winter. These resources have been found to be essential for migrating birds attempting to keep up their energy reserves for long flights. Learn more…
Some birds, such as the Savannah Sparrow, require ideal winter habitat as a crucial part of their survival and reproductive success in the spring. Learn more…
A Chance to Win!
By taking this pledge, your name will automatically be entered into a drawing to win! The Lazy Gardener Winner will receive a FREE window decal (left) and frame-ready print of Life In An Oak (right).
Want a Lazy Gardener Window Decal or Life In An Oak poster of your own? Make a donation and receive one free.

Donate
(The Nature Conservancy is not involved in the creation or facilitation of this campaign and will not be the recipient of any donations.)
Grand-Prize-Give-Away
One winner will be randomly chosen to receive a framed Life In An Oak Poster. To be eligible, submit a photo of your "Messy Garden 2017" to our Facebook Page. Or, email us (help@habitat.network) and we'll upload the image to Facebook for you. All photo submission names will be entered in a drawing where one winner will be chosen in January 2018.
Take the Pledge. Click on the circle below!